September 25., 2023.
Artistic programme is out /// Early bird registration extended until 1 OCT
Dear Friends and Colleagues,
The artistic programme schedule and detailed information on the twenty-two works is available. If you are a registered guest, you can reserve tickets after logging in to the website.
If you missed the deadline for early bird registration, we have good news: it has been extended until 1 October. As well as favourable hotel fees, that our partners offer until 7 October or to full capacity.
Remember, that the dunaPart OFF is taking place on 22 November. The OFF programme will soon be available as well as the dunaPart KONTEXT events.
In the meantime we include some practical information regarding the registration process.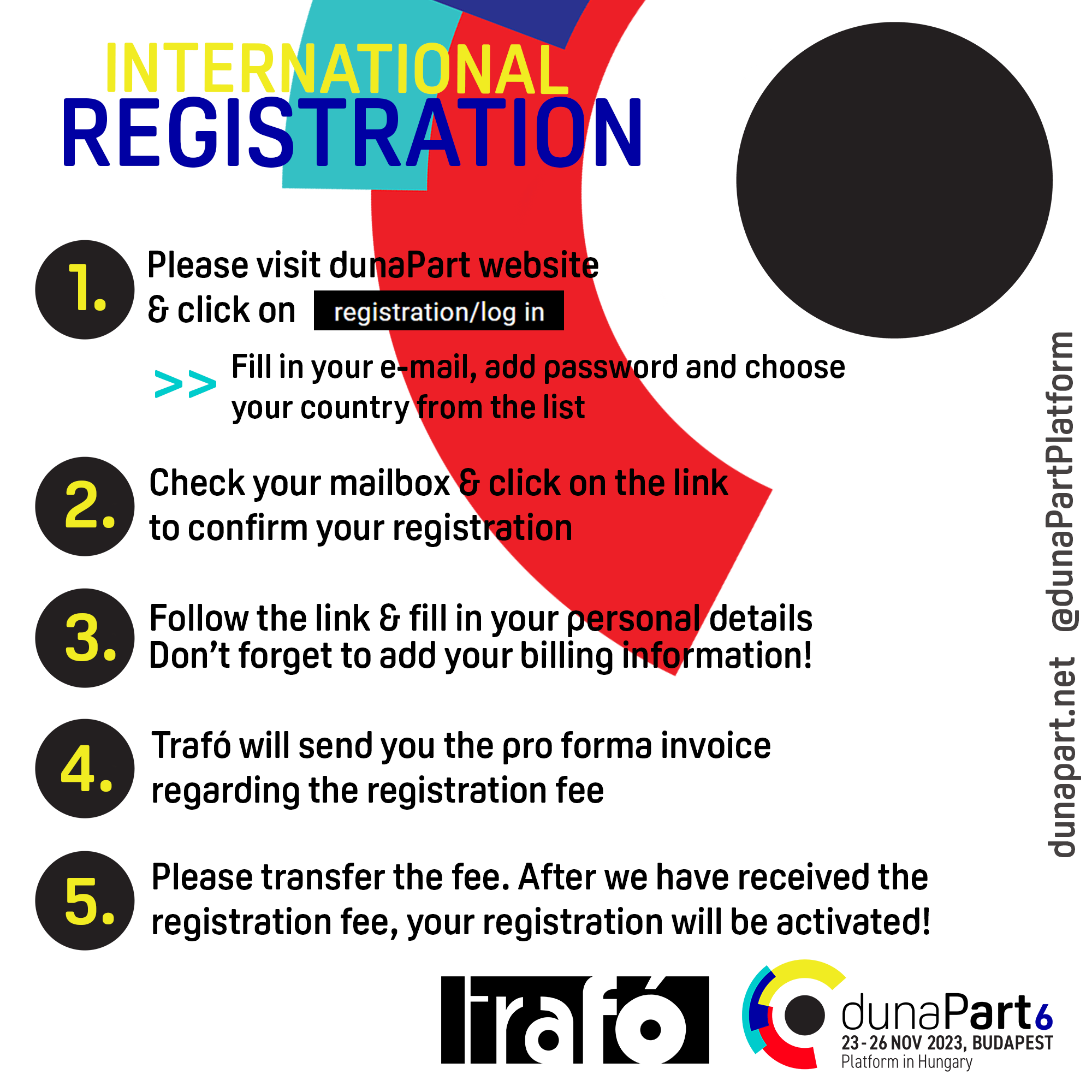 Let us know at guest@dunapart.net if you have questions or need advice when planning your stay. Should you have any general questions, get in touch with us at info@dunapart.net.
RSVP at the Facebook event and follow the dunaPart facebook page for updates.

Many greetings from Budapest,
The dunaPart6 Team
To get our regular newsletter, please, subscribe here!